For singles, making a recipe for four isn't always practical. These kitchen gadgets are single-meal friendly and will help create varied meals during the week. And the best part is dessert: make fresh whipped cream in minutes! Actually, the best part is that these make great gifts because they're affordable - most are well under $50!
Check out the top five for the single kitchen:
A stick, hand-held blender whips up the best whipped cream - the homemade kind! It makes quick soups too - perfect for a light winter lunch.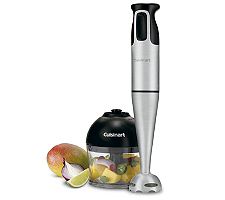 Make your own bread, whip up pesto, chop veggies, nuts, and more with a handy food processor. It takes only seconds to chop and mix stuff! This is by far the most versatile of all kitchen tools.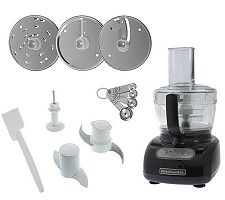 Cooking without the high price-tag! Shop Cooks Essentials, Temp-tations®, Technique & more! Expires 12-6-11
The easiest, cheesiest grilled cheese sandwich awaits the single chef with an indoor grill. The versatility is up to the chef's imagination.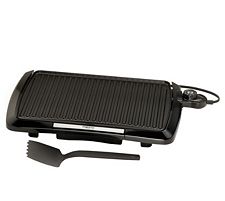 Choppping, dicing, blending, and pureeing couldn't be easier with the The Ninja Master Prep Professional Food & DrinkMaker. In addition, crush ice, make frozen drinks and desserts in a cinch. A versatile gift that will be a welcome addition to any kitchen, single or not!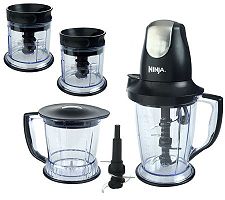 Coffee makers, blenders, griddles & more. Whip up your favorite foods with a Black & Decker appliance!
For the serious latte/cappuccino drinker, skip Starbucks and save tons of $$$ by making your own frothy specialty every so often. Perfect for the countertop, this frother is ready when ever you are!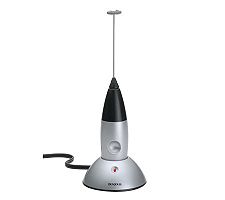 Select Kitchen Tools are under $25! These items will not last long - Expires 11-30-11!
Happy
Holidays
from The Single Kitchen!